TMHA 2022 AGM
---
---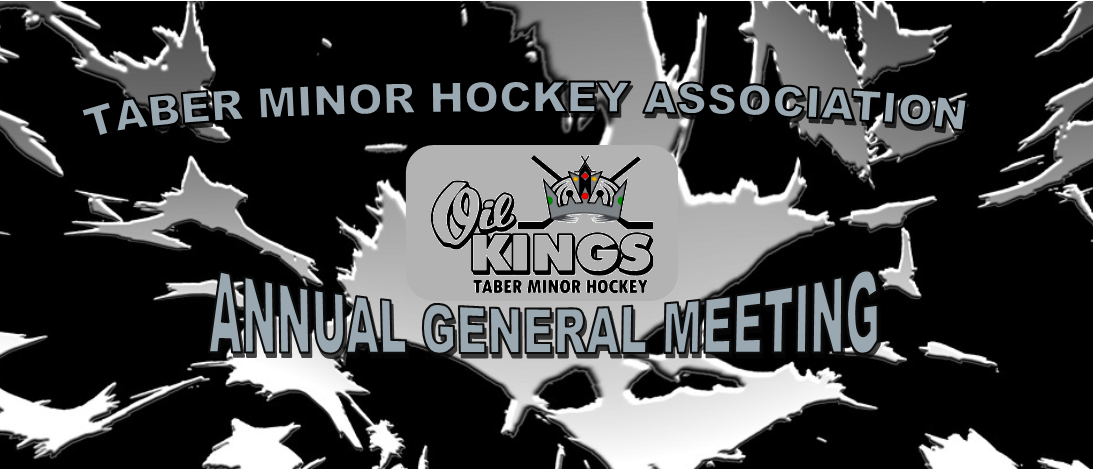 ---
TABER MINOR HOCKEY ANNUAL GENERAL MEETING
April 26, 2022 6:00 pm in the Civic Green Room
All TMHA members are encouraged to attend the annual meeting.
Anyone wishing to join the board needs to attend the AGM. There is a need for new board members to help keep our association running.
Any item that members would like added to the meeting agenda need to be submitted to the Secretary by April 19, 2022
Executive positions up for renewal are Vice-President, Treasurer (both 2 year terms)
The remaining positions, as below, are filled at the first board meeting which immediately follows the AGM.
Board positions (1 year Term) up for re-election this year:
Fundraising Director
Equipment Director
Ice Scheduler
Referee Director
Coaching Directors (2 or as required)
Permit Director
CAHL Director
CAHL Governor
Special Events Coordinator
Website Director
Goalie & Power Skating Coordinator
Category Directors